Gluten Free Tandoori Pork Burgers - Coeliac Sanctuary
https://www.coeliacsanctuary.co.uk/recipe/gluten-free-tandoori-pork-burgers
Posted On: 7th January 2017
Beef burgers get so boring so why not change it up by making pork burgers. They are easy to make gluten free and by adding some tandoori spice it gives it a lovely Indian feel and packs it full of flavour. They are quick and easy to make and would be great for a summer barbecue alongside traditional burgers.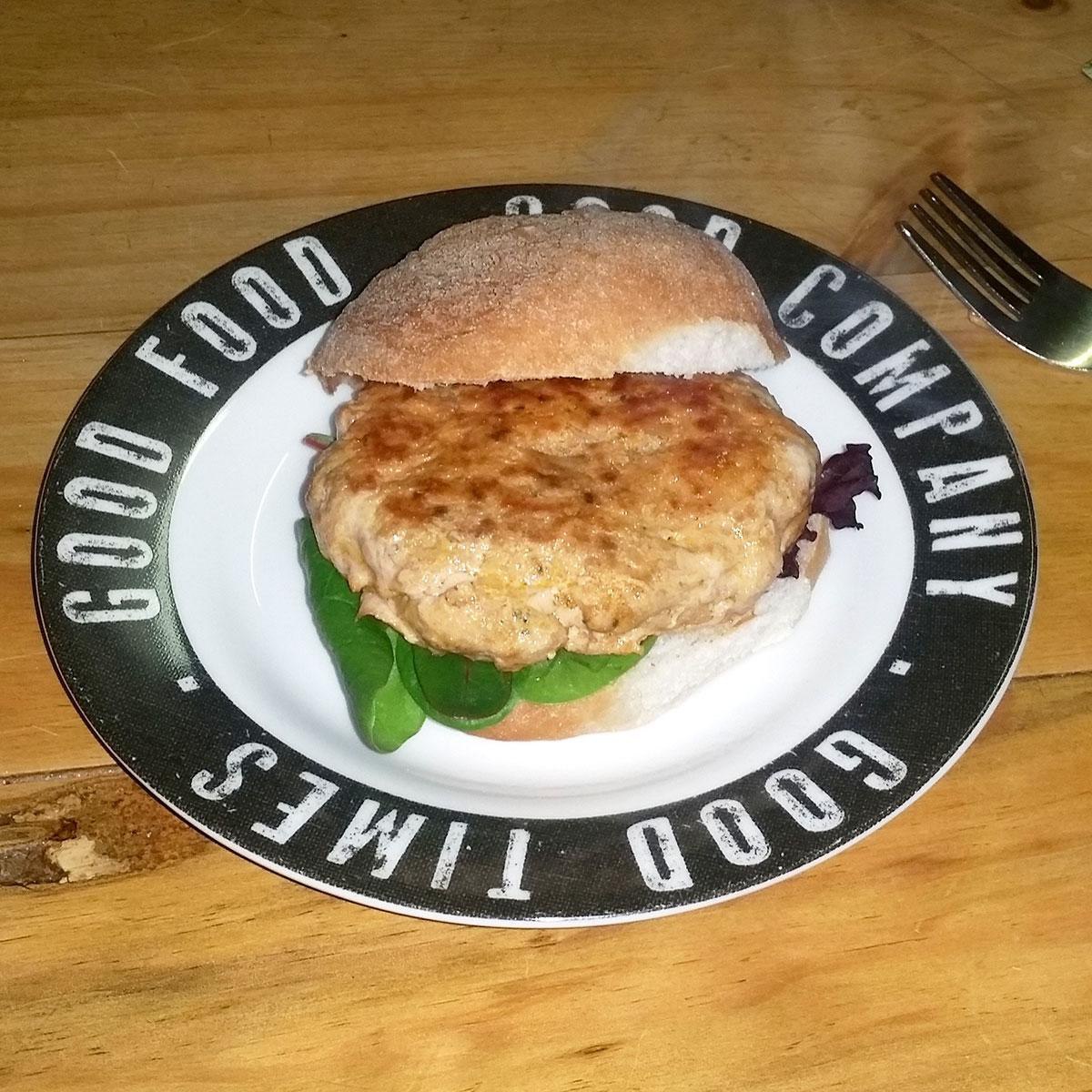 This recipe is...
High Protein, Low Calorie, Low Sugar, Slimming World Friendly
---
Ingredients
500g pork mince
1 shallot (or 1/4 of an onion)
1 1/2tbsp tandoori curry powder
2tsp turmeric
2tsp parsley
1 medium egg white

Preparation Time: 10 Mins
Cooking Time: 10 Mins


This recipe contains
Celery, Crustaceans, Egg, Fish, Gluten, Lupin, Molluscs, Mustard, Peanuts, Sesame, Sulphites, Tree Nuts
---
Method
1. Place the mince into a large bowl.

2. Finely dice the shallot and add to the pork mince along with the curry powder, turmeric and parsley. Using your hands combine the mix well.

3. Add the egg white into the pork mix and work again with your hands to combine well.

4. Split the mix into 4 and roll into balls, then squash down into patties about 1-2cm thick. Fry or grill the burgers for 5 minutes on each side until cooked through. Serve on a gluten free bun with salad.
---
This recipe makes 4 burgers
Nutritional info per burger
| Calories | Carbs | Fibre | Fat | Sugar | Protein |
| --- | --- | --- | --- | --- | --- |
| 224 | 4g | 2g | 12g | 0g | 26g |
© 2021 Coeliac Sanctuary - https://www.coeliacsanctuary.co.uk