Gluten Free Rose, Pistachio and Lemon Loaf Cake - Coeliac Sanctuary
https://www.coeliacsanctuary.co.uk/recipe/gluten-free-rose-pistachio-and-lemon-loaf-cake
Posted On: 31st July 2021
I have always loved the idea of rose and pistachio, I don't know why but it sounded a good match! So when I had some pistachios to use I had to see if a gluten free rose and pistachio cake worked as well as it sounded in my head...and it did. A beautiful, gentle floral flavour gives this cake an almost unique taste, add a tang of lemon to the top and it really is a perfect gluten free summer cake.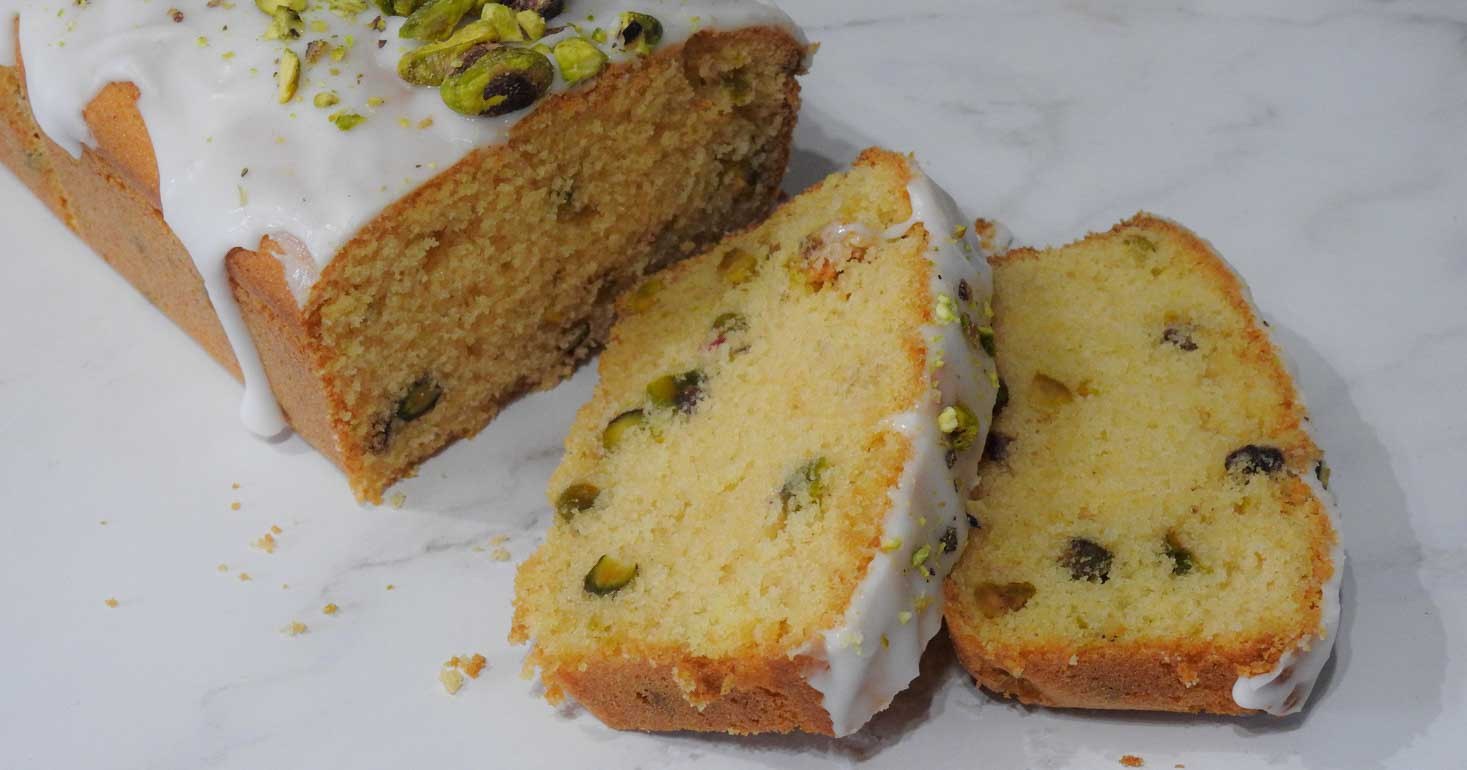 ---
Ingredients
Cake
170g butter or margarine
150g caster sugar
3 eggs
200g gluten free self raising flour
2tsp rose water
80g pistachios

Icing
70g icing sugar
1tsp lemon extract
20g pistachios

Preparation Time: 20 Mins
Cooking Time: 45 Mins


This recipe contains
Dairy, Egg, Tree Nuts
---
Method
1. In a large bowl cream together the butter and caster sugar.

2. Gradually beat in egg and flour, alternating between egg and flour until both are all mixed in.

3. Add the rose to the mix and beat together.

4. Roughly chop the pistachios, you don't want them too fine so don't blend them just roughly chop so they are nice and chunky and then add to the batter.

5. Grease and line a 2lb loaf tin, pour in the mix and place in an oven preheated to gas mark 4 for about 45 mins (until a skewer pressed into middle comes out clean)

6. Once cooked turn out onto a cooling rack and allow to go completely cold.

7. Once the cake is cold, mix icing sugar with the lemon extract and about a teaspoon water. The icing should be quite thick but spreadable.

8. Spread the icing over the top of the cake, allowing it to drip down the sides.

9. Crush or roughly chop the pistachios and sprinkle on the top of the cake. Allow the icing to set and then serve!
---
This recipe makes 10 slices
Nutritional info per slice
| Calories | Carbs | Fibre | Fat | Sugar | Protein |
| --- | --- | --- | --- | --- | --- |
| 331 | 37g | 1g | 18g | 23g | 5g |
© 2021 Coeliac Sanctuary - https://www.coeliacsanctuary.co.uk