Gluten Free Pineapple and Lime Cake - Coeliac Sanctuary
https://www.coeliacsanctuary.co.uk/recipe/gluten-free-pineapple-and-lime-cake
Posted On: 6th October 2016
Extra fruit, sicky vegan and gluten free cake. This is really quite a chewy cake but that is how it is suppose to be, it has a fabulously fruity taste, packed full of pineapple and lime juice. It also has minimal ingredients and doesn't take much effort to make at all. Topped with beautiful buttercream it is a lovely dessert item.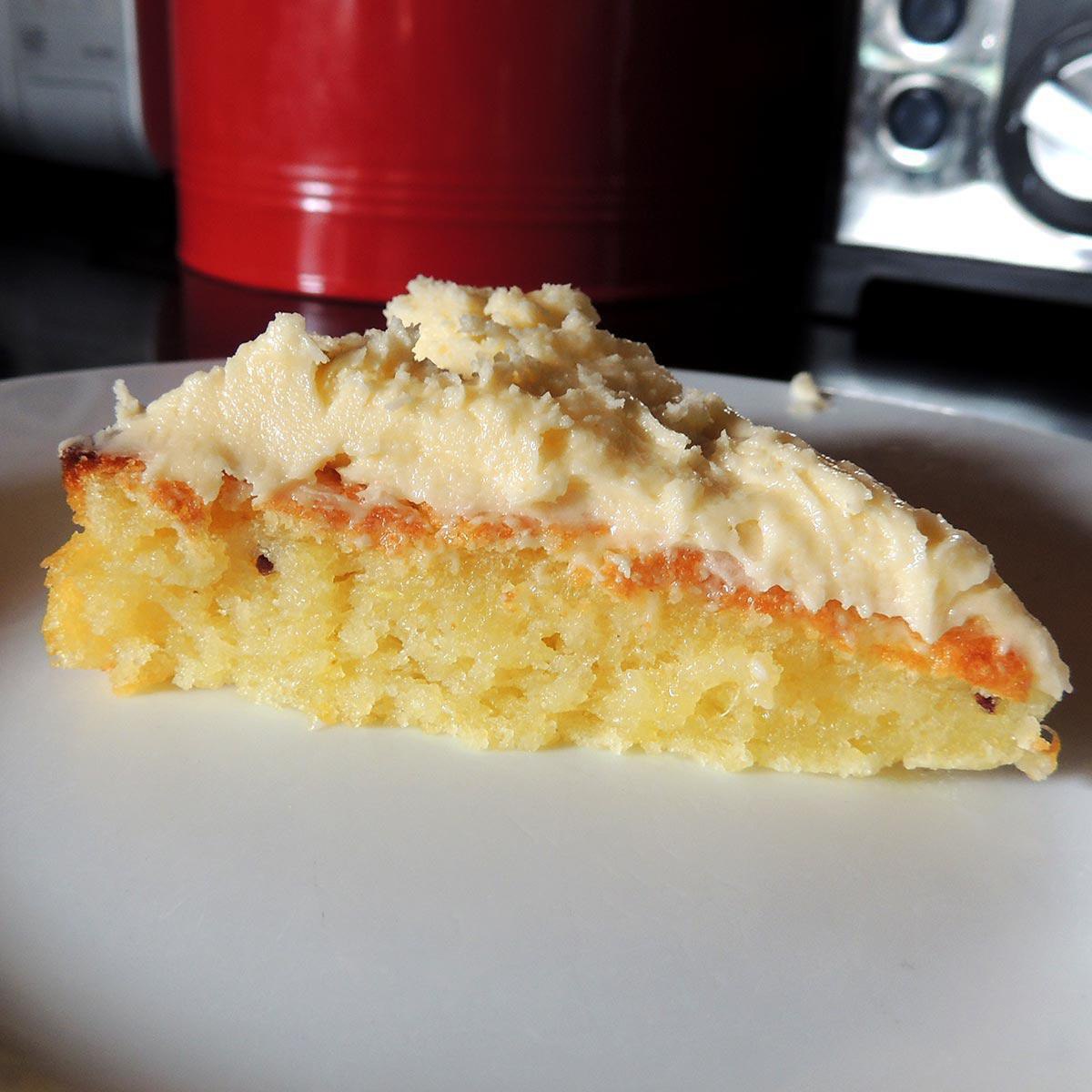 This recipe is...
FODMAP Friendly, Low Fat, Vegan
---
Ingredients
250g fresh pineapple
Juice and zest from 1 lime
100g sugar
15ml vegetable oil
150g gluten free self raising flour
50g sunflower spread
100g icing sugar

Preparation Time: 15 Mins
Cooking Time: 40 Mins


This recipe contains
---
Method
1. Remove skin and core from pineapple, roughly chop the fruit and place the fruit into a blender.

2. Add the lime zest and juice, sugar and oil to the pineapple and blend for a minute or until you get a semi smooth puree, you don't want it fully smooth, it's nice to have some smallish chunks in your cake.

3. Once blended, transfer to a bowl and add the self raising flour, fold in the flour until you get a smooth batter.

4. Grease a cake pan with oil or sunflower spread, then pour in the cake batter. Place in an oven preheated to gas mark 5 and cook for 30-40 minutes until golden brown and a skewer pressed into the centre comes out clean.

5. Allow to cook on a cooling rack. Once cold cream together sunflower spread and icing sugar to make a buttercream and spread over the top. If you want to give the buttercream a bit of a zing add a drop of lime juice too it (but we think it's nice with just a plain vanilla buttercream).
---
This recipe makes 8 servings
Nutritional info per serving
| Calories | Carbs | Fibre | Fat | Sugar | Protein |
| --- | --- | --- | --- | --- | --- |
| 302 | 64g | 1g | 6g | 46g | 1g |
© 2021 Coeliac Sanctuary - https://www.coeliacsanctuary.co.uk