Gluten Free Nutella Biscuits - Coeliac Sanctuary
https://www.coeliacsanctuary.co.uk/recipe/gluten-free-nutella-biscuits
Posted On: 12th June 2019
There is nothing better than a simple recipe, these biscuits use three basic storecupboard staples and they are sure to be enjoyed by everyone, we have made them gluten free and they can also be made dairy free if you use a Nutella dairy free alternative, really good to share with the kids!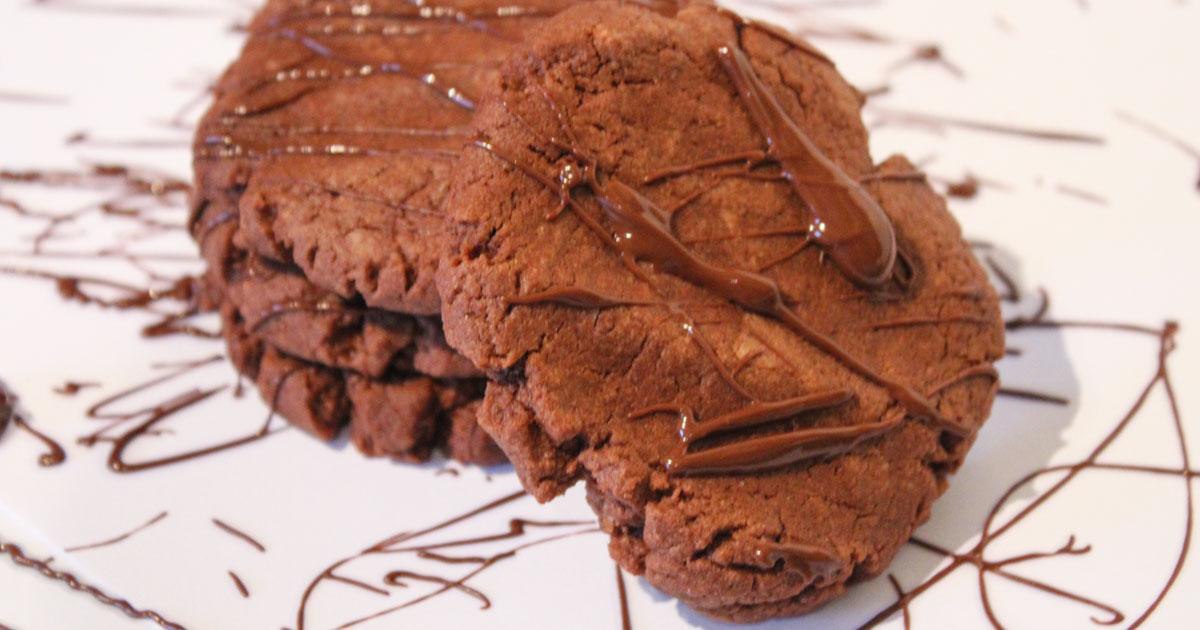 ---
Ingredients
150g gluten free plain flour
200g Nutella (+ 1tbsp for the top)
1 egg

Preparation Time: 5 Mins
Cooking Time: 10 Mins


This recipe contains
Dairy, Egg, Soya, Tree Nuts
---
Method
1. Place the flour, Nutella and egg in a bowl and beat together with a wooden spoon, once mostly together you might what to kneed a bit with your hands to make sure it is all combined. The mix should make a first dough ball, if it crumbles apart add a little water until it is handleable and rollable but not too wet.

2. Roll walnut size balls out of the dough and press down with your fingers onto a greased and lined baking tray, you don't need to place them too far apart as they won't spread much.

3. Place the baking tray in an oven preheated to has mark 5 for 10-12 mins.

4. Once cooked remove from the oven and allow to cool.

5. When the biscuits are cold, place the extra tablespoon of Nutella in a microwave for 20 seconds until runny, drizzle over the biscuits and allow to firm up.
---
This recipe makes 10 biscuits
Nutritional info per biscuit
| Calories | Carbs | Fibre | Fat | Sugar | Protein |
| --- | --- | --- | --- | --- | --- |
| 178 | 24g | 1g | 7g | 13g | 3g |
© 2021 Coeliac Sanctuary - https://www.coeliacsanctuary.co.uk