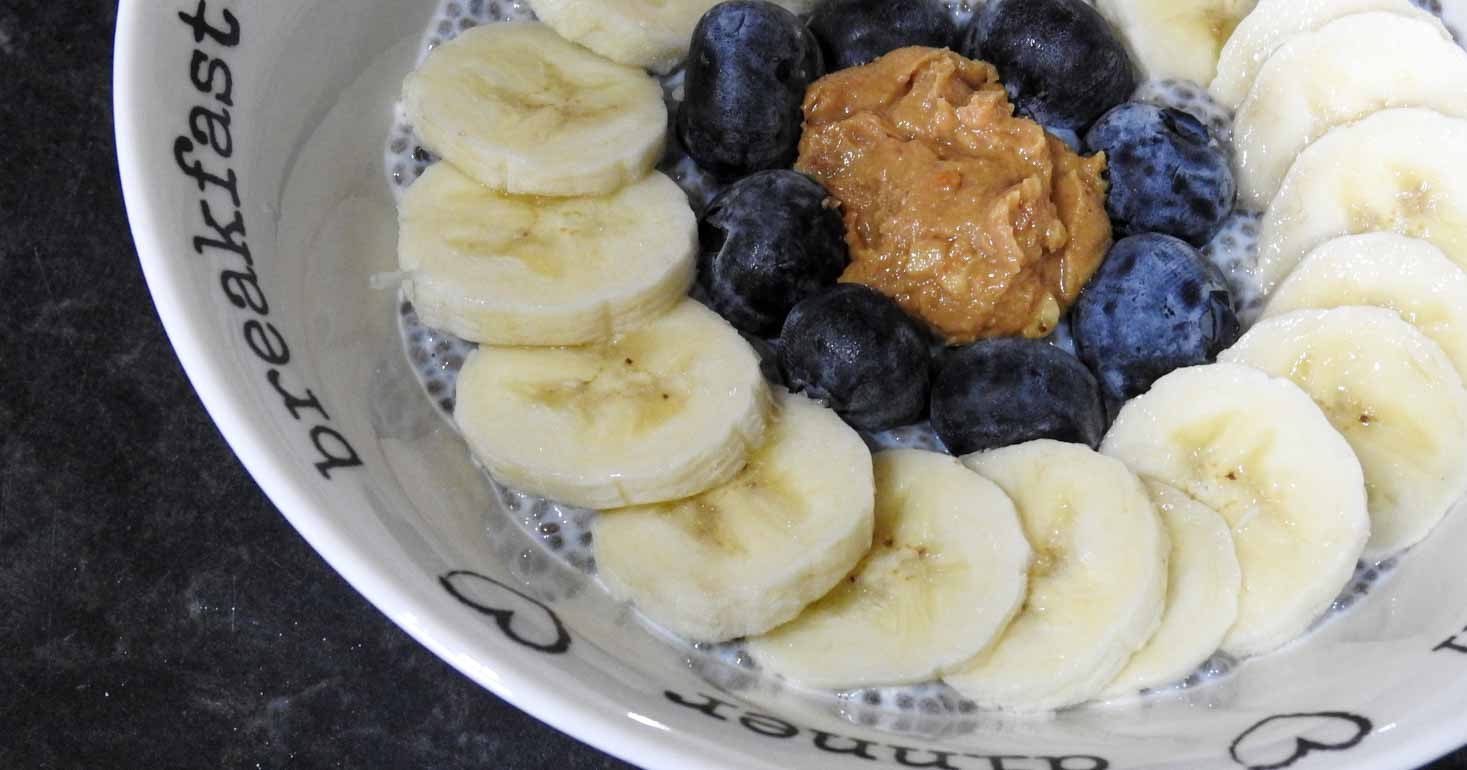 Gluten Free Hot Chia, Maple and Peanut Butter Pudding - Coeliac Sanctuary
https://www.coeliacsanctuary.co.uk/recipe/gluten-free-hot-chia-maple-and-peanut-butter-pudding
Posted On: 3rd June 2021
I love chia seeds for breakfasts (but they can also be desserts) they are an amazing alternative to oats, especially if you can't tolerate even gluten free oats. You can put whatever you like really with chia seeds but this is one of my favourite combinations, switch the fruit to whatever you like! This recipe is vegan too but it can be made with dairy too if you don't need dairy free, just switch the milk to regular!

---
Ingredients
2tbsp chia seeds
150ml almond milk
1tbsp maple syrup
1 banana
Handful blueberries
1tbsp peanut butter

Preparation Time: 5 Mins
Cooking Time: 10 Mins


This recipe is free from...
Celery, Crustaceans, Dairy, Egg, Fish, Gluten, Lupin, Molluscs, Mustard, Sesame, Soya, Sulphites, Tree Nuts
---
Method
1. Place the chia seeds in a pan along with the milk and maple syrup, stir and place over a low heat, bring to a simmer and leave until the milk is absorbed by the chia seeds and the pudding thickens, about 5 mins. The seeds will form a gelatinous outer layer.

2. Pour into a dish and top with sliced bananas, blueberries (or different fruit if you prefer) and a dollop of peanut butter, the peanut butter is also nice stirred through instead. If you wish, drizzle over a little more maple syrup!
---
This recipe makes 1 serving
Nutritional info per serving
| Calories | Carbs | Fibre | Fat | Sugar | Protein |
| --- | --- | --- | --- | --- | --- |
| 426 | 59g | 15g | 19g | 31g | 10g |
© 2021 Coeliac Sanctuary - https://www.coeliacsanctuary.co.uk