Gluten Free Apple & Blackberry Crumble - Coeliac Sanctuary
https://www.coeliacsanctuary.co.uk/recipe/gluten-free-apple-amp-blackberry-crumble
Posted On: 13th August 2021
I love my berries and they always work spectacularly well in both hot or cold desserts. I especially love blackberries in a crumble (especially if you have some you can pick for free), even more so when paired with apple. Topped with a gluten free crunchy crumble, it's a perfect hot dessert, served with some creamy custard or even ice cream!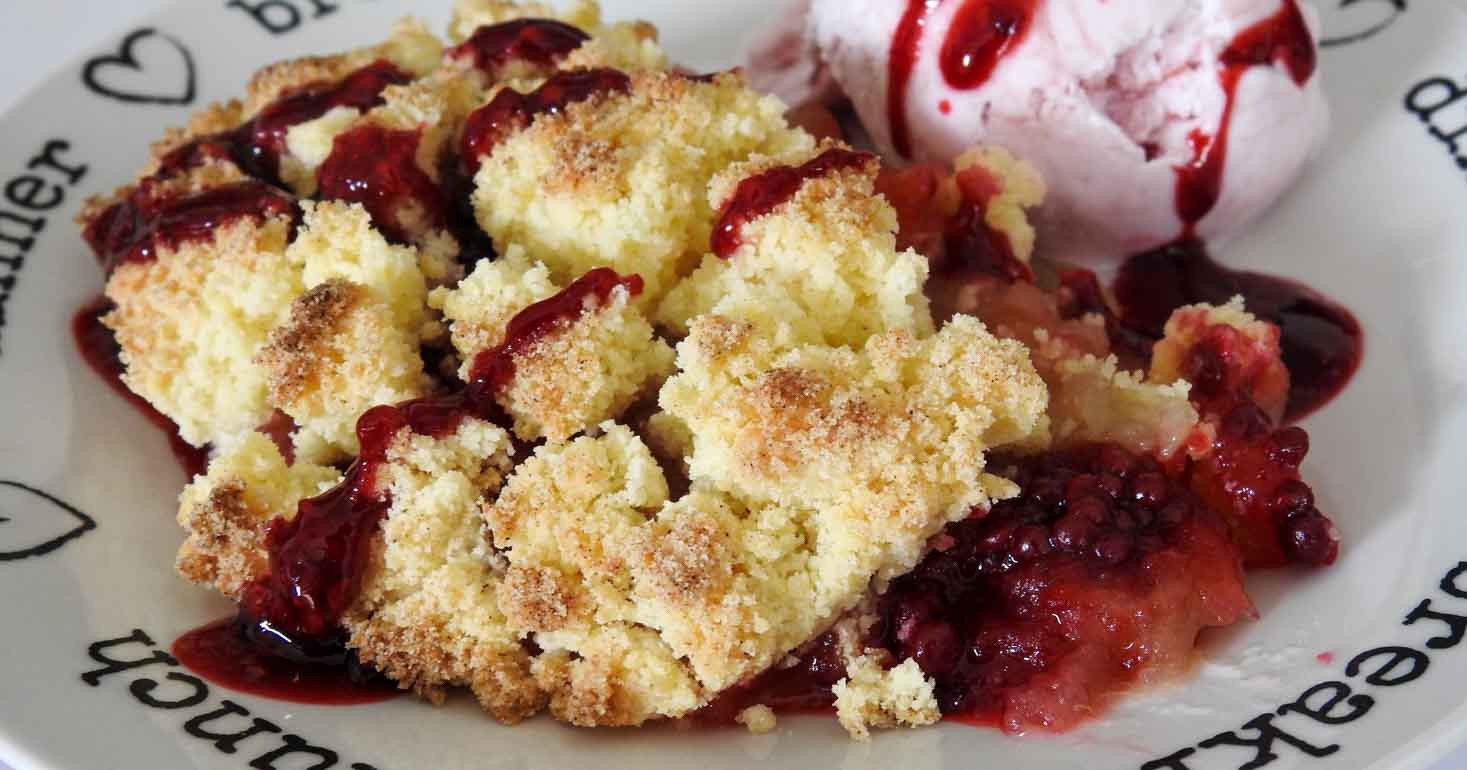 ---
Ingredients
Fruit base
3 bramley apples
3tbsp caster sugar
100g blackberries

Crumble
100g gluten free self raising flour
50g sunflower spread
50g caster sugar

Preparation Time: 10 Mins
Cooking Time: 40 Mins


This recipe contains
Dairy
---
Method
1. Decore the apples and place on a plate, fill the middles with caster sugar (1tbsp in each) and place in the microwave. In a 750W microwave, the apples will soften after around 8-10 mins, for a 650W you will need it in for slightly longer.

2. Once the apples have softened, remove from the microwave and scoop the soft flesh from out of the skin into a bowl along with any sugar that has run onto the plate.

3. Put the blackberries in the bowl with the apple and mix with a spoon gently crushing the blackberries so they start to break down.

4. Place the fruit into an oven proof dish and make the crumble.

5. To make the crumble, in a bowl place the flour, butter and sugar and rub together with your hands until you get a crumbly consistency, place this on top of the fruit and place in the oven for 30 mins on gas mark 4 until crumble is browned.
---
This recipe makes 4 servings
Nutritional info per serving
| Calories | Carbs | Fibre | Fat | Sugar | Protein |
| --- | --- | --- | --- | --- | --- |
| 291 | 59g | 5g | 18g | 33g | 12g |
© 2021 Coeliac Sanctuary - https://www.coeliacsanctuary.co.uk